Press area
Riello Power India at Nepal 5P Expo at Kathmandu, Nepal
December 20, 2019 - December 22, 2019
Hall A, Stand R-22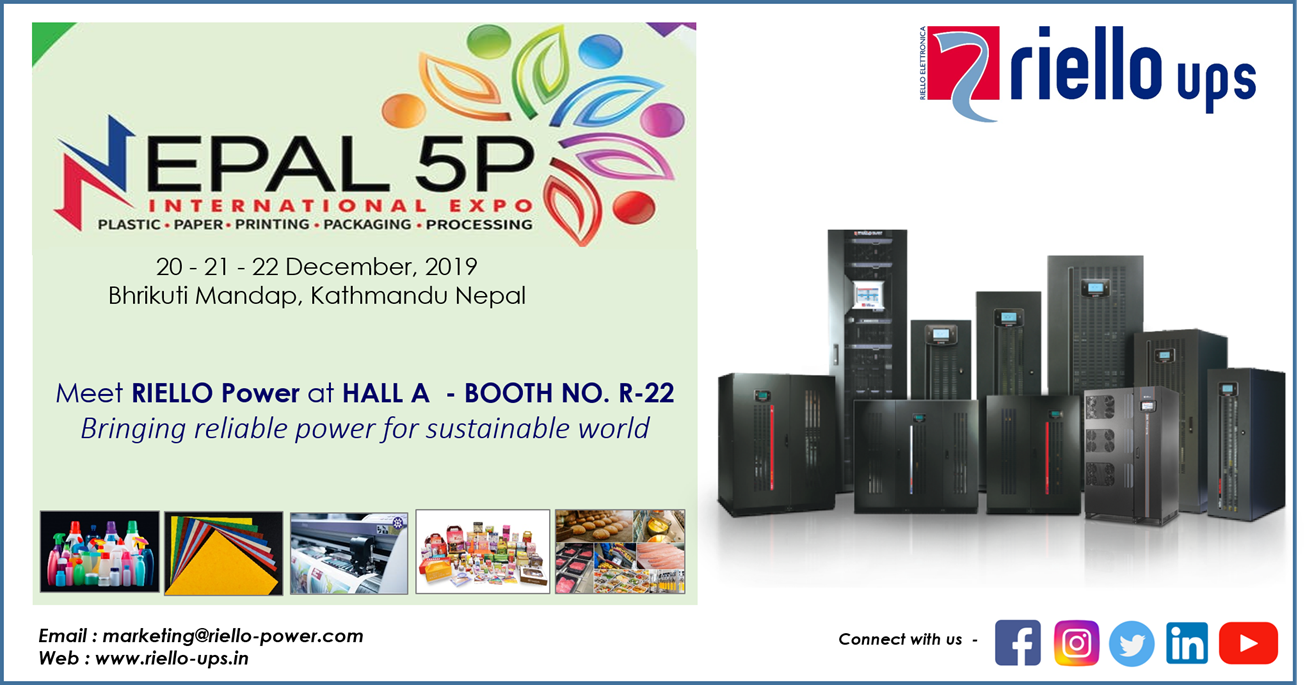 #Riello UPS India is all set to participate in the upcoming exhibition #Nepal 5P, 2019, a multitude of business opportunities from 20th – 22nd December 2019 at Bhrikuti Mandap, Kathmandu, Nepal.
The most crucial trading and technology transfer platform, covering all the industrial aspects of Plastics, Printing, Packaging, Paper & Processing sectors under one roof.
#Riello Power India will be exhibiting at Hall A/ Booth No. R-22 and will demonstrate the outstanding features and significant range of #UPS system.
Join #Riello Power at the Nepal 5P Expo event.