Press area
Riello UPS on track with Audi Sport in the Formula E championship
November 22, 2019
For the 3rd consecutive season
Green philosophy and intelligent energy management are the basis of the collaboration between Riello UPS and the Audi Sport Team ABT Schaeffler.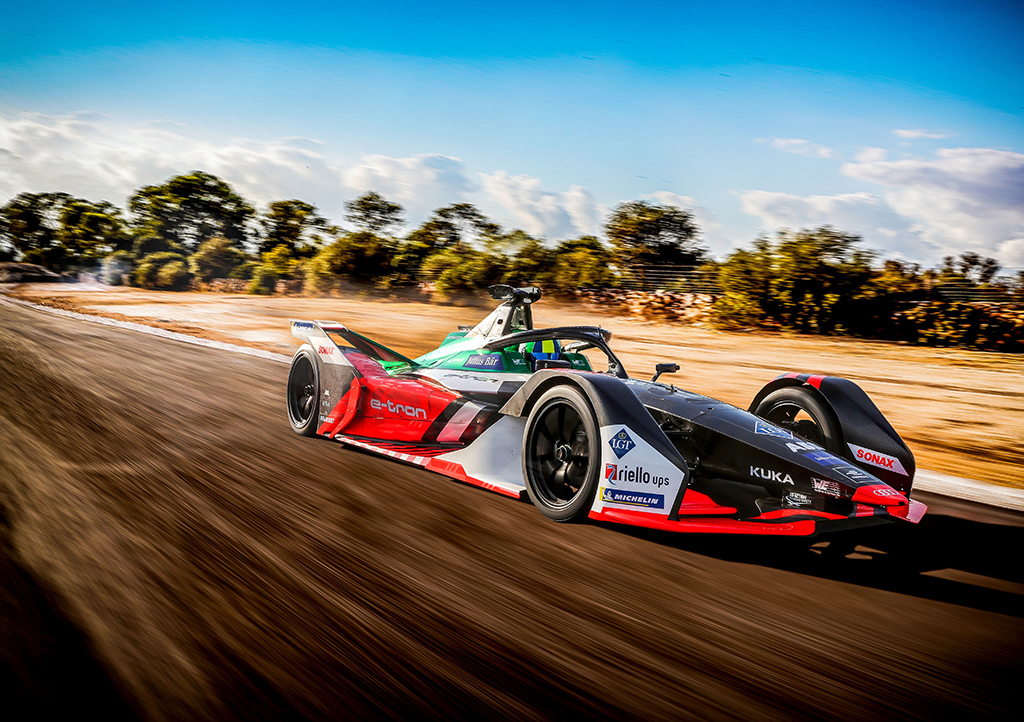 Riello UPS is pleased to announce that it has renewed its partnership - for the third consecutive season - with the Audi Sport ABT Schaeffler Team for the upcoming FIA 2019-2020 Formula E championship.
This year the innovative "full electric" Audi e-tron FE06 single-seaters will carry Riello UPS logo on the front wings of the cars and on the suit of drivers.
The combination of the follwing concepts as: electric mobility, efficiency improvement and use of renewable energy represents a challenge that inspire Riello UPS's commitment for sustainability and respect for the environment.
The transfer of cutting-edge technologies from Formula E to everyday full-electric cars is a reality: with the inevitable and ever-increasing investment by the main players in the distribution of energy, in the construction of the infrastructures necessary for recharging the batteries, "full electric" cars will presumably be the natural successor to hybrid or traditional combustion cars.
"Electric mobility is the future of the car and for this we continue our partnership with Audi with enthusiasm. Where there is a technological challenge through innovation, sustainability, excellence and reliability, Riello UPS is present, always remaining faithful to its green sustainability philosophy Reliable Power for a Sustainable World", concludes Moria.
The 2019-2020 Formula E Championship will start on November 22nd from Ad Diriyah circuit in Saudi Arabia and will develop over 14 races in 12 of the most evocative cities in the world, including Rome which will see its e-Prix on the circuit of the EUR 4 April 2020.